JOURNAL

It is too short to provide more than rudimentary information about a subject. You can help Anthem Wiki by expanding it.
Please remove this notice once this article has been properly expanded.
The journal is a section of the Cortex that provides information about available and completed missions, strongholds and feats. The journal will update as you progress through the story and side stories. A brief summary of the available missions is given for available quests. Once completed, the Completed Quests section will display the summary as well as the outcome.
Critical Objectives
Critical Objectives follow the main story line of the Freelancer.
Agent Quests
Agent Quests are side stories and follow your relationship with Matthias, Yarrow, and Brin. Some Agent Quests are required to continue the Critical Objectives.
Agent Contracts
Agent Contracts will become available periodically as you progress through Critical Objectives and Agent Quests.
Strongholds
Strongholds are repeatable raid-like instances.
The Temple of Scar - Corvus has tracked the Escari Scelos to a heavily fortified Scar nest. Ill equipped for a siege, Corvus has put out the cll for freelances to invade the nest and take the fight to Scelos.
Tyrant Mine - Scars are making acid weapons to attack supply caravans. Corvus now knows where the weapons are being made, and they need you to shut the operation down.
The Heart of Rage - Heart of Rage Stronghold. Return to Freemark to silence the Cenotaph and stop the Monitor once and for all.
Feats
The Feats section lists the available feats that can be obtained in Quests, Freeplay, and Strongholds, as well as the conditions needed to meet the gold, silver, and bronze experience thresholds.
General Feats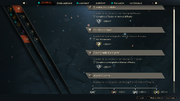 Mission Complete

Awarded for successfully completing the Mission.
Reward
+800XP




Re-inforcement

Awarded for reinforcing other Freelancers on Missions.
Reward
+200XP




Stronghold

Awarded for successfully completing a stronghold.
Reward
+200XP



World Events

Awarded for successfully completing World Events in Freeplay.
Bronze
1
+200XP
Silver
2
+400XP
Gold
3
+800XP



Artinia Feats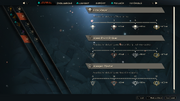 Elite Slayer

Awarded for defeating Elite enemies.


Bronze
3
+50XP
Silver
6
+50XP
Gold
9
+100XP




Weak Point Striker

Awarded for defeating enemies by hitting their weak points.
Bronze
5
+50XP
Silver
10
+50XP
Gold
15
+100XP




Weapon Master

Awarded for defeating enemies with weapons.
Bronze
10
+50XP
Silver
20
+50XP
Gold
30
+100XP



Cariff Feats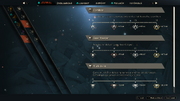 Combos

Awarded for triggering combos on enemies that have effects on them.


Bronze
5
+50XP
Silver
10
+50XP
Gold
15
+100XP




Gear Master

Awarded for defeating enemies with gear.


Bronze
10
+50XP
Silver
20
+50XP
Gold
30
+100XP




Multi-Kills

Earn a multi-kill by defeating numerous enemies simultaneously. Defeating larger groups provides faster progress.
Bronze
1
+50XP
Silver
2
+50XP
Gold
3
+100XP



Gawnes Feats
Legendary Slayer

Awarded for defeating Legendary enemies.
Bronze
1
+50XP
Silver
2
+50XP
Gold
3
+100XP




Melee Master

Awarded for defeating enemies with melee attacks.
Bronze
10
+50XP
Silver
20
+50XP
Gold
30
+100XP




Ultimate Master

Awarded for defeating enemies with an Ultimate ability.
Bronze
10
+50XP
Silver
20
+50XP
Gold
30
+100XP



Yvenia Feats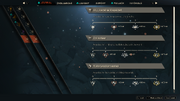 Ally Javelins Repaired

Awarded for repairing downed ally javelins.
Bronze
1
+50XP
Silver
2
+50XP
Gold
3
+100XP




Collection

Awarded for finding collectible objects in the world.
Bronze
2
+50XP
Silver
5
+50XP
Gold
10
+100XP




Materials Harvested

Awarded for harvesting crafting materials.
Bronze
3
+50XP
Silver
6
+50XP
Gold
9
+100XP